Title:
A Court of Wings and Ruin (A Court of Thorns and Roses #3)
Author:
Sarah J. Maas
Format:
Hardcover
Publisher:
Bloomsbury Children's Books
Publication year:
2017
Page Count:
699
Genre: Fantasy, Young Adult, New Adult
Date read: January 2 - January 4, 2018
Synopsis:
Feyre has returned to the Spring court, determined to gather information on Tamlin's maneuverings and the invading king threatening to bring Prythian to its knees. But to do so she must play a deadly game of deceit — and one slip may spell doom not only for Feyre, but for her world as well. As war bears down upon them all, Feyre must decide who to trust amongst the dazzling and lethal High Lords — and hunt for allies in unexpected places.
Goodreads
Barnes & Nobles
Amazon
_________________________________________________________________________________
Review:
Okay so woah. First of all total side note but in my opinion relevant? I just had the worst couple months of my entire life so far and
this
book
(well technically this book and
A Court of Mist and Fury
) got me out of my funk and moving forward in life again. Like genuinely I was content with crying and not eating and just losing myself completely but then I decided hey why not read because I used to live through it and that was the best decision I've ever made because these completely precious beauties brought life back into my life. So honestly props to you Sarah for being able to bring some life back into me.
Now if that previous paragraph did not just explain my complete and utter love and respect for this book and the author then I honestly don't know what will.
This book was honestly a whirlwind. It was so brilliantly written. I went through a whole range of emotions and I actually cried. Like shed actual tears you guys and now that it's over I've been lost. I literally didn't know what to do with myself now that I was suddenly thrown back into my own very real and boring life.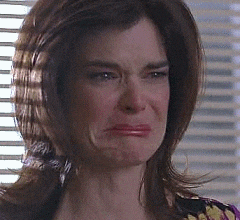 It literally took me a couple hours sitting in Starbucks drawing fae characters to pull me together. And you know what makes this whole thing worse? We all have to wait until
May
to get our hands on the next book and yes you better believe I've already preordered my book. But please please please Sarah speed up the process. Ya girl's drowning out here. You just took away my air. I feel like a fish out of water. I belong in that world not this one.
This story just has so many twists and turns. I'll admit the overall plot was pretty predictable to me but I don't care. I love it okay? And regardless of the predictability of it, it was so well written that I wasn't annoyed or bored and it was just a complete page turner. Each even had a significant impact to each character, the story line and my emotions. I low-key feel like the center of this book's universe even though I literally have no relevance to it whatsoever. Can they just come love me please? I love them it's not fair. Sarah why you gotta do this to me?!
Anyways back to the point, every single character I can think of develops so well as the series goes on from Feyre to Lucien to the Suriel. Every single character is so well thought out and comes to life so beautifully. Also how is it that Sarah has made every single character in that world so easily lovable yet despicable? I don't understand. I can go from loving them to hating them all in like 2 seconds.
Feyre is honestly just such an inspirational character to me. She's so easy to connect with and I can see myself doing so many of the things that she does. Maybe that's why I feel like I'm missing something now that I'm not in that world anymore?? But no she inspired me so much to get off my ass and get back to my life. She can frustrate me some times but everyone can be annoying and frustrating at times. She's witty and intelligent and she is a god damn wolf.
Rhysand is and forever will be the love of my life. Feyre darling you can't have him. He's mine okay? His character was developed so well throughout this entire series. He starts off as this horrible, broody, mischievous, evil person we don't want in our lives but now he's just everything I need to stay alive. And the whole flirting and bantering oh my god.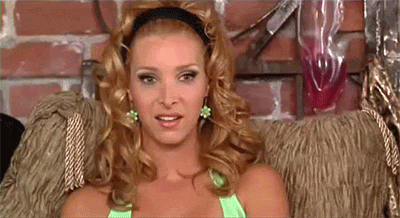 The rest of the characters are just as amazing. The Court of Dreams are just full of such amazing characters. I find it impossible to hate them. Cassian, Mor, Azriel and Amren are just the best. I literally don't even have words. Lucien, Tarquin, Eris, oh my god. I just please go read it. Everyone go read so you understand me because I can't articulate my opinions and love and just everything.
Sarah J. Maas is honestly just so brilliant. There are so many lines I love from this series such as, "Only you can decide what breaks you" and "Remember you are a wolf. And you cannot be caged." Those two lines speak so much to me. They are so inspiring and remind me of how strong and powerful each of us are. Every one of you are beautiful people and this isn't your typical motivational novel, I don't think it was even intended as one but it inspired the hell out of me. I mean just go reread my first paragraph honestly.
Okay okay I promise I'm done. As you all can see this book completely wrecked me (in the good way!) and put me back together. NOW GO READ IT!
_________________________________________________________________________________